Here's what you could win if you play the US Powerball lottery this week: the $ 155 million Powerball jackpot. You can say the odds are against you, you can say you never get lucky, but if you don't play the game, you'll never win. (So, play Powerball this week). While Powerball tends to roll over a lot, someone eventually wins the jackpot. Yes, it can happen! And recently, someone won a $155 million Powerball jackpot!
Let's go back to March 2017, which is not that long ago. Let's go back precisely to Wednesday, March 22. What's so special about that date? It was an extremely lucky night for a lottery player from Wisconsin. In the Powerball draw, that player won an incredible jackpot of $155 million! (The player actually won $156.2 million).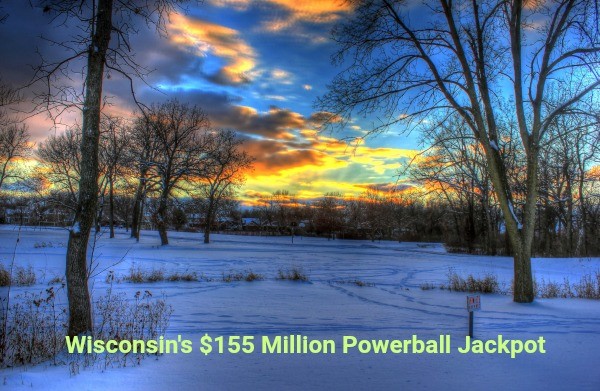 The numbers selected in that draw were 2, 9, 27, 29 and 42 with a Powerball of 9. The Power Play number in the draw was 2. The winner of the jackpot can take either $156.2 million as an annuity, or $93.1 million as a lump sum cash payment.
The winning ticket was purchased at Pewaukee Corner Pump, 1194 W. Capitol Drive in Pewaukee, Wisconsin.
$ 155 Million Powerball Jackpot Winner, Please Come Forward!
We don't yet know who the lucky Powerball winner is, but we will learn his or her identity very soon. According to Wisconsin law, the name of the lottery winner must be made public. The winner has 180 days following the drawing to claim the prize in person at the offices of the Wisconsin Lottery in Madison.
At this stage, we don't know if the Powerball winner is a single person, a family, or a syndicate of coworkers or friends. What we do know is that when the winner(s) comes forward, it will be to claim the second largest Powerball prize ever won in Wisconsin.
The largest Wisconsin Powerball win was a ticket worth $208.8 million sold in August 2006 at Ma & Pa's Grocery in Fond du Lac to a syndicate of 100 individuals. They called themselves the 100 Miracles.
Did the 100 Miracles win the Powerball's $155 Million jackpot in March? Perhaps they bought their Powerball tickets and are aiming to win the $155 Million jackpot in this week's draw. You could be the next big jackpot winner so hurry up and purchase your Powerball tickets now!
See also: