Welcome to 2016, everyone! US Powerball has given us all a brilliant start to the new year: a chance to win $400 million. But why stop yourself at one chance when you could join a Powerball syndicate and get 765 chances to win big!
What is a Powerball syndicate and why should you join?
A lottery syndicate in general, and also any Powerball syndicate we offer, is a group of people that purchase lottery tickets and play together. In order to join, a member buys a share in the syndicate. Any prizes won are split evenly among the lottery syndicate shares; if you want a higher percentage of potential prizes, all you have to do is buy more syndicate shares. It's basically like owning a percentage of a company. Normally lottery syndicates are comprised of people you know like coworkers or friends, but you can bypass all the frustration of organising fellow lottery players by joining an online syndicate. Same benefits without the hassle. So what are the main benefits of joining a lottery syndicate? You get access to way more lottery tickets with a syndicate than you normally would as an individual player since costs are shared. Syndicates also have the benefit of increasing your chances of winning a prize due to the sheer volume of tickets purchased. Not many single players are willing to throw down the cash to buy hundreds or thousands of lottery tickets for one draw, even if the jackpot is $400 million! Increased winning chances and decreased costs — you really can't beat a syndicate if you're serious about winning the lottery.
But I want to win the $400 million all by myself!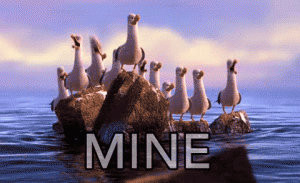 Have no fear! Sometimes sharing isn't caring. You can always opt to buy tickets for yourself and keep the prizes all to yourself. But why choose? It's 2016 for jackpot's sake — we have options, man! You can get individual Powerball tickets and Powerball syndicate shares together online in what is referred to as a Bundle. One Bundle us-powerball.com strongly recommends is this 766-line Extra Bundle. The Extra Bundle includes one personal ticket, a share in a 500-line syndicate, a share in a 200-line syndicate, and a share in a 65-line syndicate. With one convenient click of a button you'll receive 766 chances to win the US Powerball $400 million jackpot. Magnificent!