At $361 million, the current Powerball jackpot is growing laboriously. This is the 20th rollover for the current jackpot and it has now become the tenth largest jackpot in Powerball history. It is also currently the 17th largest jackpot in US lottery history. That's big news and serious business in the eyes of Powerball fans around the world, that love nothing better than a Powerball jackpot growing to insane amounts! While it's natural to focus on the jackpot itself, it's also nice to step away and examine the possibility of winning a second place prize worth at least $1 million.
Powerball Millionaires are Crowned with Almost Every Draw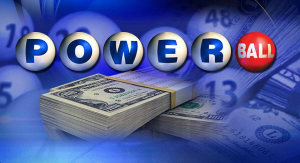 In addition to the current and previous giant jackpots that Powerball has to offer is that it produces new millionaires with almost every draw. For matching the five regular numbers the player will receive the second place prize which is $1 million. If you choose to play the Power Play which can multiply your non-jackpot prize by up to five times, you stand to make up to $5 million. That's a pretty good deal and it gives players sufficient incentive to play Powerball even without a huge jackpot.
Powerball Jackpot Growing Still – Time to Act is NOW
Oftentimes when a jackpot grows this huge, it creates a sort of Powerball mania where people scurry to buy more tickets than they usually would if the jackpot weren't so high. When this happens the jackpot sometimes jumps before the next draw. In other words, the $361 million could get higher before the next drawing on Wednesday, 20 July due to increased ticket sales. So, don't forget to purchase your Powerball tickets right here online for your chance at hitting the big $361 million Powerball jackpot.
Try Powerball Syndicates to Increase Winning Potential
A lottery syndicate is a group of players who gather their money to buy a lot of lottery tickets together, increasing everyone's chances of winning. With syndicates, you can buy more lottery tickets for a fraction of the cost and you are guaranteed better odds of winning the jackpot. The "Ocean's 16" syndicate from New Jersey won a huge jackpot prize in the Powerball lottery. The syndicate consisted of 16 co-workers from New Jersey's Ocean County Department of Vehicle Services. The online syndicate had one of the three tickets that won the $448 million jackpot. For a small investment of a couple of dollars, each member walked away with $3.8 million dollars! Intrigued? You can try playing a 500 line US Powerball Syndicate yourself!