On 4 November, Powerball announced its winning numbers: 2, 12, 17, 20, 65 and Powerball 17. A single ticket sold in Tennessee matched all the numbers for a total jackpot prize of $144.1 million. The newest Powerball winner has yet to come forward. What is going on in their head? What should they be doing right this instant?
Can the Powerball winner remain anonymous?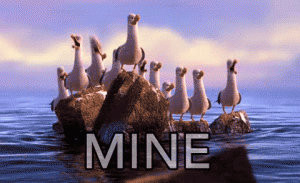 It's recommended that lottery winners collect anonymously if possible. It cuts down on media attention, public backlash, and people crawling out of the woodwork trying to get some of those winnings. Unfortunately this is not possible for the latest Powerball winner. Currently, there are only six US states that allow lottery winners to claim their jackpot prize anonymously: Delaware, Kansas, Maryland, North Dakota, Ohio, and South Carolina. Since the ticket was purchased in Tennessee, the winner must reveal their identity including full name, home state, and hometown.
How does this win rank in terms of Tennessee Lottery history?
According to Tennessee Lottery, the state's official lottery organisation, the 4 November Powerball winner has won the state's second largest jackpot ever and its fourth Powerball win. The largest lottery prize won in Tennessee was a $259.8 million Powerball jackpot, won in June 2014. A $25.5 million jackpot won in March 2005 and $50 million won a decade later in March 2015 round out the state's Powerball winners' circle.
What should the winner do? What should YOU do?
Stay calm. Contact a lawyer and a financial advisor. Don't freak out. Keep the ticket in a safe location. Then CLAIM it before the clock runs out. Per Tennessee Lottery rules, the Powerball winner has 180 days from the date of the draw to claim their winnings. But the bigger question is what should you do if you want to win a big Powerball jackpot. First off, you can't win if you don't play. Now you can play from anywhere regardless of country of residence. Simply buy US Powerball tickets online and let the wins come to you! Next, choose how to play. To maximise your chances of winning a lottery prize, think about syndicates. With syndicates, you buy a huge amount of tickets with other lottery players and split the prizes into shares. The best part about syndicates is that you can join one online as well. There is really no excuse to miss out on the next US Powerball draw — get ready, get set, play NOW!