Fifteen rollovers under its belt and a magnificent jackpot of $230 million – that is the current situation in the US Powerball lottery! Not a bad one to kick off the weekend that's waiting for you! If you don't have any set plans for the weekend, make sure you make them now and buy your US Powerball tickets now, or at least soon, so you don't miss out on this fantastic opportunity to hit the jackpot big time!
Not the biggest jackpot in 2015… yet!
Avid lottery fans most likely know that the current Powerball jackpot is not the biggest one we have seen in 2015. Yes, January is not even over and this is the second jackpot that reaches a jackpot amount higher than $200 million! Mega Millions was first, reaching a $270 million jackpot before it was won last week. Now it's US Powerball's turn, and who knows what will happen. You may win the jackpot on Saturday, January 24, when the next Powerball draw takes place. It could roll over again, too, and in that case the jackpot will rise to an amount very close to $270 million – possibly even surpass it! Either way, excitement guaranteed!
Winning numbers? Check the Results page!
If you want to know the Powerball results of the last draw, or maybe the last couple of draws, you can! We offer the results of the last draw on the us-powerball.com homepage. For more recent results, you are more than welcome to check the Powerball Results page! Who knows, maybe you got lucky!
Mark Zuckerberg wouldn't mind winning the $230 million jackpot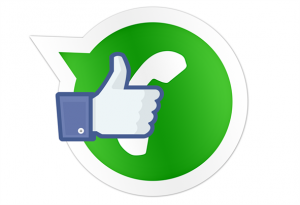 Financial worries are not likely to be among Facebook founder Mark Zuckerberg's daily concerns. And honestly, even if Mark has the habit of buying the occasional lottery ticket, we wouldn't really want him to win a lottery jackpot. That is, if we had any say in it, Which obviously we don't. That is the beauty of lotteries: they make no distinction between people, no matter where they're from, what colour their skin is, or what religious beliefs they have – every ticket has the same chance to win! Back on topic: fact is that Facebook lost $230 million on Whatsapp in the first half of last year after taking over said company last year! Nowhere near the sum Facebook paid for the takover, which was around $19 billion, but still a considerable sum of money that Facebook would have loved not to lose!
$230 million may not be a sum that causes the Facebook company to be in distress, it can and will without a doubt change the life of the future winner! That could be you, too! Are you among the UK based lottery fans that have a weak spot for America's favorite lottery? Then make sure you take a shot at winning the $230 million at stake on Saturday, January 24th!