People of all ages dream about winning the lottery. Everybody wants to play Powerball and win to make every one of their dreams come true! The youngest Powerball winners have proven that jackpots can be won at an early age. Here are their amazing stories about what it's like to have a jumpstart worth millions of dollars come at an early age.

Farrah Slad – $150 million – 21 years old (1999)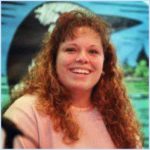 Farrah Slad is one of the biggest Powerball jackpot winners of all times. Back in June 1999, when she was only 21 years old, she won a whopping $150 million. With only two weeks left on her lease, Farrah knew that she would have to find new housing options quickly. But when her parents called to ask her over for dinner, Farrah decided to go rather than look for new places to rent.
She only had $20 left and she put in $15-worth of gas in her car and bought Powerball tickets for the remaining $5. Farrah and her parents watched a film during dinner and they taped the news to find out how they did in the Powerball. Farrah couldn't believe it when the numbers on the screen matched those on her ticket. She gave her ticket to her father to check and they were all baffled.
"We did not know if the numbers had to be in a certain order. We really didn't know anything other than we believed my ticket had won something." She barely slept that night and they all watched the news the next morning. When they announced a Powerball winner in Minnesota, it became clearer and clearer that it was all true. Farrah had actually won the $150 million.
She called her boss and invented a family emergency to get out of work that day. "I didn't call in rich", she laughed. She went on to collect her prize and became a huge media sensation. In fact, Farrah recalls her first years as a lottery winner were rather scary. "There were many times I wish I had never won at all", she said.
But what came after scooping the pot? "I bought cars", said Farrah. "I went out with my friends. I bought my first house and season tickets to the Vikings. I did some silly stuff, but I had a good time doing it." This was the extent of her lottery splurging.
Now, many years later, Farrah still lives in Brainerd Lakes, Minnesota with her husband and two children. She volunteers at the local school as well as many other NGOs. Farrah's story is very inspiring because the young lottery winner matured into a responsible mother who gives back to the community.
Jay Vargas – $35.5 million – 19 years old (2008)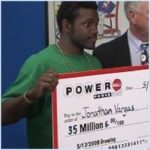 Jonathan Vargas of South Carolina was 19 years old, but he clearly know how to play Powerball. He matched all the 6 winning numbers for a $35.3 million Powerball jackpot back in May 2008. But this was no mere coincidence. Jonathan told the press that he owes his prize to God.
He said that he was at work on a construction site when he had a vision. He said that he saw the winning numbers for the Powerball in his head and that he rushed to write them down. The only thing that he could find was a napkin, so he called his mother to write down the numbers so that he could play them later.
The winning numbers for the $35.3 million prize were 12-14-15-21-43/ 30. All of the main numbers, which appeared in Jonathan's vision are the ages that his siblings and his mother were turning at the time. As for the Powerball number, he saw it as the expiry date on a carton.
Jonathan was off to a good start. "Investing money was very important. I have my family to protect and help secure their futures.", he said during the press conference. He kept true to his promise and went on to invest his Powerball money to create "Wrestlicious", a wrestling show featuring scantily-clad women.
Unfortunately for Jay Vargas, the stage name he chose, the show went bust after a year. Vargas ended up losing his Powerball fortune and learned that the show business is extremely cruel, even to lottery winners. At the moment, there is talk to bring back the concept as a reality show, but it remains to be seen if Wrestlicious will ever be rebooted.
Tim Schultz – $28 million – 21 years old (1999)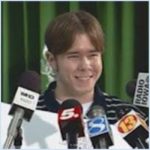 1999, the US Powerball had a streak of young jackpot winners and the one to start it was Tim Schultz from Des Moines, Iowa. He won a $28 million jackpot back in February 1999 and he was only 21 at the time.
He was a college student and he was working in a convenience store to help pay the bills. Tim said that what inspired him to buy a Powerball ticket was a dream he had where he won the lottery. He sold the ticket to himself in the convenience store and then, one of his co-workers, Sarah Eldar, 20, wanted to buy half of his ticket.
When Tim found out he had matched all the winning Powerball numbers, Sarah wanted her share of the prize. This matter went to court and it actually jeopardized the entire prize collection process for both of them. Like lottery winner anonymity laws differ among US states, so does the minimum age for playing the lottery. In Iowa, you have to be at least 21 to play the lottery, which made Sarah ineligible.
Eventually, they settled their differences outside court and Sarah renounced all claims to the jackpot. Tim went on to collect the Powerball jackpot and it changed his life completely. Before winning, he was trying to make ends meet every month, but since 1999, he's never had financial troubles.

Frederick Walker – $2 million – 19 years old (2016)
In January 2016, Powerball was the biggest thing in America and even the world. People were playing Powerball online from all over the world and everybody in the US bought at least one ticket for the legendary $1.58 billion jackpot.
So did Frederick Walker, a 19-year-old from Florida who dreamt of becoming a billionaire. In fact, this was his very first time playing the lottery. He picked up a lottery ticket that someone else had filled out and presented it at the counter for purchase.
"When I heard about the billion dollar Powerball jackpot, I decided to try my luck and buy a ticket," Frederick said. "I got to the store, and there was already a completed play slip at the play station."
As it turned out, this was a very lucky move for him because he matched all the 5 main numbers in the big draw. He won the second prize in the US Powerball, but because he also used the Power Play option, he doubled his prize and won $2 million.
Age is just a number. In fact, it might just be one of your lucky Powerball numbers. No matter how young or old you are, you're just the right age to play Powerball online for a life-changing win!